Restoration and Remediation Experts
In Fernandina Beach Florida
We understand what you're going through when experiencing water fire mold damage and can help return you back to normal with professional damage restoration services.
Our restoration company gets right to work after water fire mold damage with restoration services for homes and businesses in Fernandina Beach, Jacksonville, Jacksonville Beach, Orange Park and the surrounding communities in Florida.
The northernmost city on Florida's east coast, Fernandina Beach FL is a warm, relaxing, and enjoyable destination to live and visit. With unique shopping and dining options, Fernandina Beach FL also includes 13 miles of beaches, wildlife and water.
When water, mold or fire disaster strikes, it can be terrifying and confusing. Not only is the event itself sometimes difficult to process emotionally and physically, but there are so many details involved and decisions that need to be made quickly and simultaneously to ensure your future is preserved. If you have never experienced the situation before, the stress can be compounded as there are many new things to encounter and understand. Patriot Disaster Specialist understands what a difficult time this may be for you and our experienced professionals are available to navigate you completely through the process from start to finish. Our expert team is dedicated to providing the utmost service and care to the Fernandina Beach, Florida area. No matter what situation you are faced with, Patriot Disaster Specialist is ready to handle your restoration in the most efficient and effective manner possible to return you back to home or business.
Water Damage Restoration in Fernandina Beach FL
If water comes flowing into your home or business from a burst pipe, floodwaters or a leak, chaos can ensue. Water can wreak havoc on building structure and every kind of material and encourage mold development. Restoration for water damage is a thorough process that is best reserved for professionals, with many variations and its own intricacies. There are usually two parts involved with water damage restoration, water mitigation and water restoration. Water mitigation will focus on minimizing further loss and water restoration will center around reconstruction. If there is excess water, water extraction techniques and specialized equipment will be used to ensure complete drying. When you're in need of a complete solution, Patriot Disaster Specialist's team of experts are available to handle all ranges of water damage repair and return you back to your home or business as quickly as possible.
Mold Removal in Fernandina Beach FL
When you encounter mold in your home or business, it can be upsetting. In addition to the unpleasant sight and smell, there are also potential health risks that can affect those in the property. Patriot Disaster Specialist's expert mold technicians are on call 24/7 to help tackle any mold removal at your home or business. Our professionals know how important it is for your family, loved ones and employees to return to the more important things and preserve the investment of your property. Not only will we ensure that all mold is completely removed, but we will also be ensuring that the source has been identified and the indoor air quality is pristine. Patriot Disaster Specialist is dedicated to handling your mold remediation with the utmost precision and care.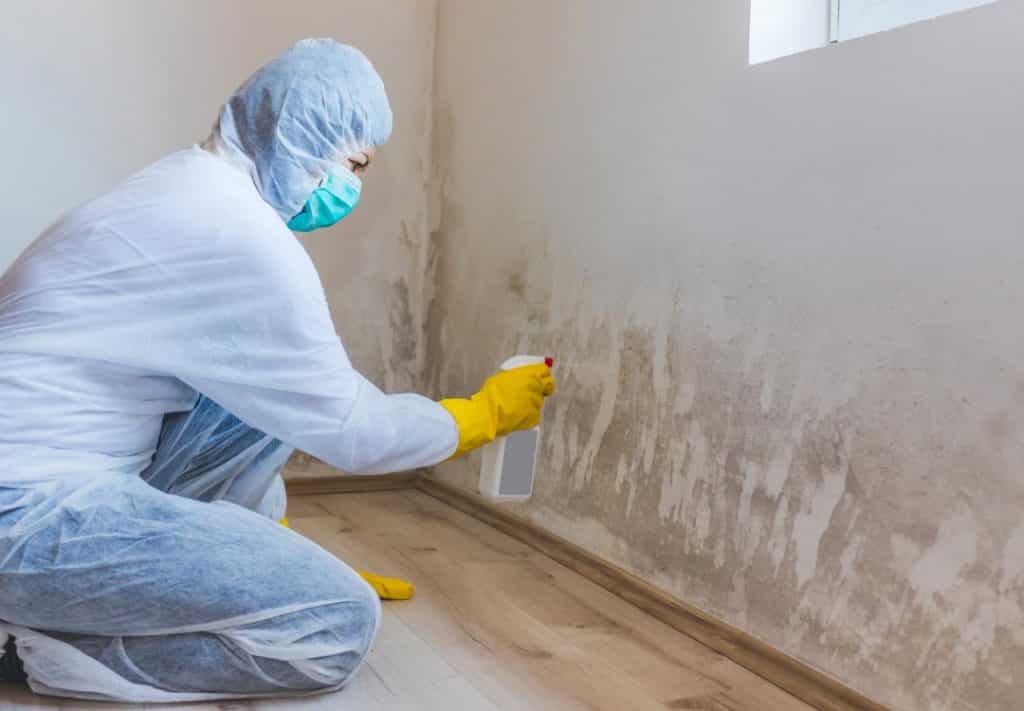 Mold Testing in Fernandina Beach FL
Mold can grow undetected for weeks before making itself known by sight or smell. Usually it is the familiar off putting scent that triggers the detection of a potential mold issue. Not knowing for certain whether you are experiencing a mold infestation can be frustrating, which is why mold inspection or mold testing becomes necessary. Patriot Disaster Specialist is on call 24/7 to help solve your suspicions and assess the health of your indoor air quality. Our trained technicians know exactly what to look for and how to remediate any mold that is discovered.
Fire & Smoke Restoration in Fernandina Beach FL
Fires are devastating no matter their size and the emotional impact can be heavy. Fire and smoke restoration is incredibly complex and requires a significant amount of experience in order to fully and correctly complete. Patriot Disaster Specialist understands how a fire damage restoration can affect you physically and emotionally and are on call 24/7 to help navigate you through the process. Our trained professionals are experienced in all aspects of fire damage restoration and cleanup and are available to provide ultimate customer service whenever fire strikes. Your fire restoration is important to us and we will work as quickly and efficiently as possible to restore normalcy and order.
Emergency Restoration Specialists
Call Us Now for Immediate Assistance, 24/7